KT4BIM is a Building Award nominated project aiming at demystifying BIM Level 2 for the benefit of the industry.
We are investigating ALL the standards of BIM Level 2 on a virtual project.
The focus of the project is not on attractive fit-for-use design but on information exchanges and how to follow the guidelines set out in the standards.
All the documents and files we produce are published in our Download section. We welcome any industry feedback and will update our documents accordingly.
Adrien Guillemet
BIM and Information Manager @ Henry Riley LLP
Andrew Turner
KT4BIM Project Manager - Partner @ Henry Riley LLP
Jon Frost
KT4BIM Client - Head of Digital Services @ BWB Consulting Ltd
Steve Faulkner
KT4BIM Client - Associate Director @ Elliott Wood
Rob Garvey
KT4BIM Client - Senior Lecturer & Teaching Fellow @ University of Westminster
Mohamad Jenaban
Cladding Designer
KT4BIM Cladding Designer - Mechanical Engineer @ Sotech Architectural Facade Systems & Teesside University
Tom Bilbe
KT4BIM HVAC Designer - R&D Engineer @ M+W Hargreaves
Gavin Lea
KT4BIM Architect - BIM Coordinator @ Frank Whittle Partnership & University of Central Lancashire
David Craggs
KT4BIM Architectural Technician @ DKS Architects & Teesside University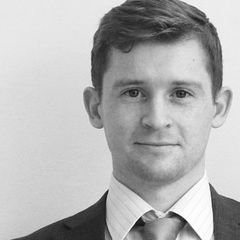 Lee Coates
KT4BIM Quantity Surveyor @ Core Five LLP
Yang Zou
KT4BIM Civil Designer - PhD Researcher @ University of Liverpool
Mohammad Saki
KT4BIM Sustainability Consultant - Doctoral researcher @ Greenwich University